Intro
Most guys when it comes to dating prefer to look for a younger partner. The typical most requested ages tend to run from 18-25. With 26-28 coming in second.
Most Vietnamese women once they hit 30 years old, start getting neglected by guys going after younger girls.
However, by neglecting those older Vietnamese women, your really limiting your dating options over here in Vietnam.
Asians in general are extremely adept at maintaining their youthfulness.
A 35 year old Vietnamese women can look 25, while a 45 year old will look like a 35 year old. The women really do take good care of themselves. Avoiding the sun, strict healthy diets, regular physical activity, and knowing how to dress and do their makeup does wonders for Vietnamese women.
These Vietnamese cougars still have a lot to offer despite not being as young as some of the other girls.
I once dated a Vietnamese cougar that I met online.
She was 35, had an office job, and was oozing with sexual energy during our date.
She showed up to our date with her t-shirt tied up revealing her belly button and flat stomach, jeans that were so tight, you could practically see every curve of her butt, and you could tell she spent a good amount of time in the washroom using the curling iron, as her hair looked fabulous that evening.
This wasn't no platonic date, she was on the hunt, and I was going to be her prey for the night.
If your interested in trying something new for a change, don't mind dating older women, or want to have a little casual fun, then Asian cougars in Vietnam might be your cup of tea.
On today's article, I'm going to be discussing where the best places to meet Vietnamese cougars are here in Vietnam.
What is a Cougar?
Before I start diving into where to find cougars, you might be asking what exactly is a cougar?
A cougar is basically a wild animal that goes on all fours….
No, wait a minute!
Not that type of cougar, although they can turn into a wild animals in the bedroom as well if you play your cards right 😉
A cougar in layman's terms is basically referring to an older female (usually attractive) that is often in the age bracket of 30's to 50's that usually hunts for younger guys to have casual sexual flings with.
These cougars usually have a high sex drive hence the desire to seek out new prey often.
Online
Online is the best and easiest way of meeting Cougars. You can simply narrow your search results based on age and even the age bracket that they are willing to date guys in. This will help you quickly filter out for Cougars. Here are the best online dating websites that I found for meeting attractive older Vietnamese women.
VietnamCupid
VietnamCupid is one of the easiest places to meet Vietnamese Cougars and has a tonne of Vietnamese members on it.
You can filter for cougars by selecting an older age bracket when doing a search.
There's a good number of older women on the site that can speak English and are up for dating younger guys.
Meeting women on VietnamCupid is incredible easy, but in case you need a little help, check out this article I wrote on how to score a date on VietnamCupid in 24 hours or less!
Click here and signup for a membership today!
AsianDating
Like its sister site VietnamCupid, AsianDating is an awesome place to look for Asian Cougars. If your not particular about which country you'd like to be dating the women in, then Asiandating would be a better bet for you. In addition to Vietnamese women on there, you will find a tonne of women from all over Asia, especially from Southeast Asia including the Philippines, Thailand, Indonesia, Cambodia.
The dating platform is pretty much the same as the VietnamCupid one. So if you've ever used VietnamCupid before, you will feel right at home with AsianDating.
Click here and start meeting women today!
Tinder
Tinder has been around for a while now in the west, however in only recent years has its popularity in Asia, especially Vietnam really skyrocket.
Tinder unlike most other conventional dating websites requires users to swipe left and right to show disinterest or interest. Once there's a match, you can begin conversing with a girl, and not before.
This is one of the biggest drawbacks of the dating app. Until you get a match with a girl, you won't be able to contact them unless they post up their Instagram or facebook unlike some of the other dating apps out there.
Also since you can't contact a girl until you match with them, the entire platform is mainly based off of how you look in your photos. If you got crappy photos then I'm sorry to say you probably won't be getting much matches at all.
Nonetheless, you can use most of tinder's features for free and the app is one of the easiest to use out there.
If you go into settings, you can set the age bracket higher to target cougars.
Now there aren't as many cougars on Tinder compared to some of the other dating apps out there such as VietnamCupid, however if you don't want to spend any money and you got time to burn, then perhaps Tinder would be a decent option.
Text Exchanges
When your exchanging messages with cougars online, most of them will test you at some point to see whether or not you will be bothered by the big age difference. Having confidence to blow past this test is key.
You may see something like:
"I'm too old for you."
"Your too young for me."
"Why don't you ask a younger girl out instead. I am old now and not pretty."
Just stay persistent, show them that you don't mind the age gap and proceed to court them as usual.
You may even compliment them to help ease their insecurities by telling them that they still look young or that you prefer a more mature woman.
Remember to be flirtatious yet comforting!
You need to maintain the sexual energy while downplaying age being a big factor.
The reason why a cougar would want to hookup with a younger guy is because she believes youthfulness equals sexual prowess, something she wouldn't find with older guys. Your job is to communicate this to her covertly and fill that void in her life.
Once you've made it past this point, you simply invite her out. Some of them will be up for it if you played your cards right.
Run standard game on the date with them. You may want to also pick a more low key place as well to avoid having people in the surrounding gossip about how an older women is out on a date with a younger guy.
Bars
Bars are also another place where you can potentially meet Vietnamese cougars.
There are dozens of bars scattered all throughout the major cities in Vietnam.
However, you should only focus on the ones that cater to a much older crowd.
In a city like Ho Chi MInh City, this means places like Blanchy's Lounge and Qui cuisine mixology.
Most of these cougars here will be able to speak English and have some sort of career. They will also tend to be more westernized then your average Vietnamese woman. This may be a good or bad thing depending on what you want. The ones at these bars will be more open towards having flings with foreigners.
However, extracting the cougar could be a little difficult though as they may be there with their group of friends.
And as you know, reputation is everything for girls. You'll need to be a lot more subtle when going for it, or perhaps having to just settle for getting her contact info.
Bars to Avoid
Make sure when cougar hunting to avoid any bars on Pasteur street in Saigon. The bars in that area are notorious for scamming foreigners whereby some cougars dressed in skimpy outfits will try and flirt with you to get you to buy them overpriced drinks. Once they are seated, the bartender will start adding in extra drinks that will run you into several hundreds of dollars.
Business Conferences and Expos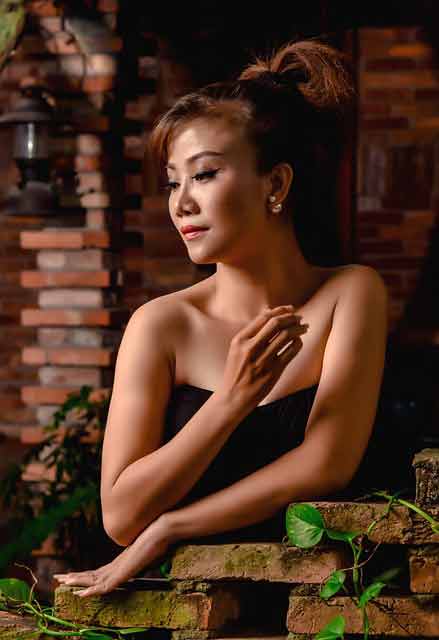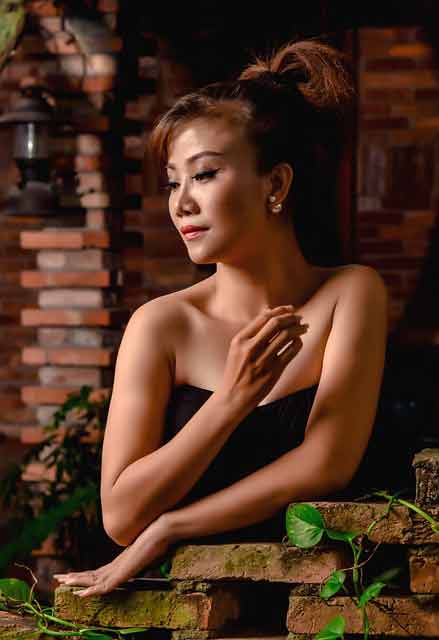 These places are excellent hunting grounds for meeting cougars, as a lot of them will be attending business conferences and expos in their line of work.
Just fire up google and do a search for any upcoming conferences in your area and then hit up all the conferences coming up.
When attending these conferences, make sure you dress up. This means no sweaty dirty t-shirts, cargo shorts, and flip flops.
These conferences have a strict no bums allowed policy!
You can't go wrong with a dress shirt, tie, and dress pants. Also make sure you got on some nice wingtips or oxfords.
You might want to bring some business cards with you as well.
Now you probably won't be able to extract them that day though due to them being at work, however you can definitely grab a bunch of different contacts from many different Vietnamese women here as they will all be centrally located.
Like before, use discretion when hitting on them and getting their contact information.
The last thing these women want is for people at the office to gossip about her hooking up with some young stranger that she met while working.
Due note that the cougars that you meet at these places tend to be more dominant in the relationship. So if that isn't your thing, you might want to consider targeting cougars that are less westernized and more local.
Local Wet and Dry Market
These places are ripe with cougars that are busy busting their chops each day to earn a living. Simply show up to do your grocery shopping, strike up a conversation, and then grab their digits.
You won't be doing any instadates at these places though.
The only cons of trying to meet cougars at these places is that most of the women here won't speak much English, and there will be a lot of people staring at you when your conversing with her.
Make sure you remain as subtle and low key as possible when trying to flirt with her otherwise her neighbors beside her will start teasing her, and gossiping about it behind her back.
This will cause her to auto-reject you.
You will usually find at least 1 local wet and dry market in each district of the major cities in Vietnam.
Restaurants and Street Stalls
There's a massive amount of restaurants and street food stalls here in Vietnam.
Your gonna eventually run into a few good looking older women at some point or another.
Once you've spotted someone that you like, simply show up, order your food, ask for recommendations and continue the conversation while flirting with her.
You can be a bit more forward and direct at these places if no one is around.
If she's receptive you can ask for her number.
Remember no instadates unless she's about to get off work.
The good thing about these places is that sometimes the women working there can speak a little English, especially if the place is located in a touristy area.
Here's a little tip: Show up right when she is about to close up shop if she's working at a stall and give her a helping hand. This will score you some major brownie points with her. You'll need to go there a few times though in order to know when she gets off work.
Afterwards, just invite her for a coffee somewhere nearby or some cheap street food if she's hungry.
Grocery Stores
Make a trip down to a Big C or Coop Mart and be mesmerized by the sheer amount of cougars doing their grocery shopping.
Most of them will have a lot of free time and be up for having a little chat. Just be socially aware that if you see a women in a rush to not pester her like an idiot.
You may even invite them for an instadate on the spot depending on where you are located, such as inside of a mall.
If you see someone you like, go and ask them for their help in selecting your groceries as an ice breaker.
For example: If your by the fruit aisle, ask them how to pick out fruit that is ripe and ready to eat.
Depending on which area of town your in, English levels will be hit and miss, so be prepared to use a lot of hand gestures if she doesn't understand you.
English Language Practice Clubs
You'd be surprised by the amount of older women that sometimes show up at these English practicing clubs.
I once showed up at one of these clubs, because a friend of mine recommended that I give it a shot to see what the girls were like there.
Now although I didn't meet any girls that caught my eye here, I pretty soon became the center of attention after having my small group nominate me to go up and give a presentation on some random topic.
Everybody there was taken aback by my fluent English and presentation skills including all of the girls.
Soon afterwards, I had several girls come up to me, or ask my friend to introduce themselves to me because they were curious about me.
One of them was an older women, mid 30's maybe. She wasn't my cup of tea, but I could see how coming to these clubs regularly could score you some dates with older women.
Visit a few different English clubs and see which ones you like, ideally ones with a good ratio of females to males and that caters to an older crowd.
Avoid going to any of the expat meetups that you see plastered over on those expat groups on facebook.
The ratios are bad, there's tonnes of thirsty foreign males that show up and hit on anything that moves, and the quality is just as bad. You'll thank me later!
Coffee Shops
Coffee shops are another great avenue for meeting Vietnamese cougars depending on which ones you visit. Scout out a few coffee shops located in business districts in town to locate the cougars, otherwise you'll be stuck with mainly university students or older dudes.
Avoid coffee chains like Phuc Long and The Coffee House. Those usually cater to the more younger crowd.
Instead opt for Starbucks or the Coffee Bean and Tea Leaf Company.
The cougars usually come out during the evenings after work or on weekends. Its not uncommon to see some cougars sitting alone, sipping on some coffee while playing with their phones or reading a book.
Just ask them what they are reading and whether or not its a good book as an icebreaker.
Don't go to a bubble tea shop. The main demographic there are younger girls.
Conclusion
In this article, we looked at several different places where you could potentially meet some Asian cougars here in Vietnam such as:
Online

VietnamCupid
AsianDating
Cherry Blossoms

Bars
Business conferences and expos
Wet and dry markets
Restaurants and street food stalls
Grocery stores
English practice clubs
Coffee shops
Dating a Vietnamese cougar can be a lot of fun.
They are a lot more experienced in the dating department, much better at flirting, and don't expect a lot of commitment from younger guys.
And the thing is, a lot of them still look damn good despite their age, something a lot of women from the west really struggle with once they hit the wall.
So if you haven't experienced hooking up with a cougar already, you may want to reconsider.
Let me know in the comments below whether or not you would consider dating a cougar.